Personal Trainers
Personal Trainers
We Are Trainers. We Are Motivators. We Are Spartans.
If you've got a goal in mind, Spartans Personal Trainers will assist you with your fitness training program and help you stay committed.
There's nothing better than having a trainer to motivate you to stay faithful to your goals and applaud you when you do meet or surpass them. Our personal trainers can design a fitness program for you ensure you reach your goals in record time. Contact our reception team to learn about all of our personal trainers and to find the best fit for you.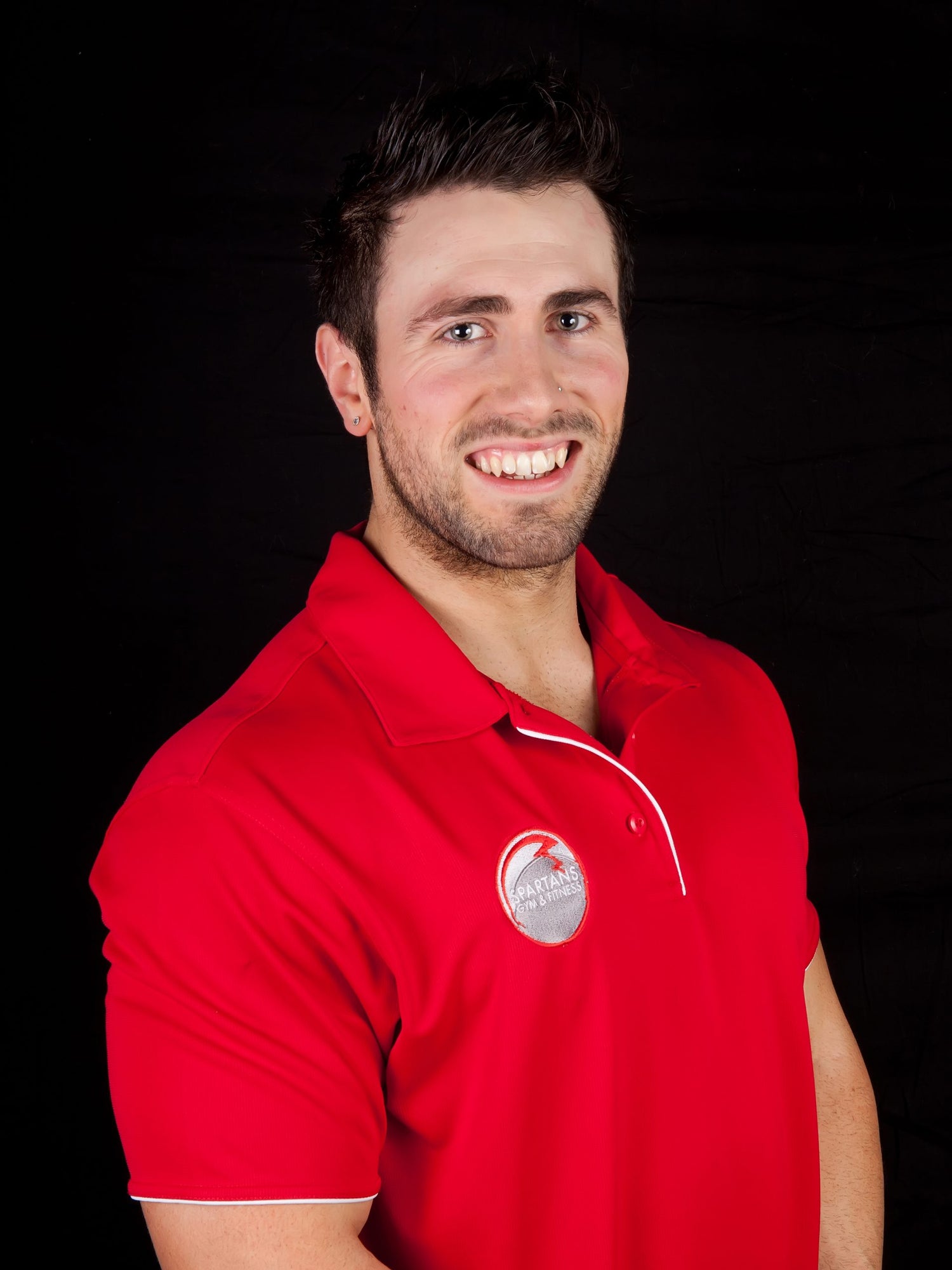 Jarrod Brown
 Willing to go above and beyond for every client, Jarrod is a passionate trainer who thrives for helping others to achieve their goals
 Treating every client strictly as an individual and not just a number, Jarrod uses his vast knowledge on the client, to ensure that their goals and personal needs are met.
 Using this approach has proven its effectiveness by providing people with the correct platform that's needed to transform their body composition; whether it to be lose body fat, gain muscle (or both), or to increase fitness levels.
 Along with providing strength and conditioning training guidance, Jarrod also serves as a young mentor who aids in developing the clients' confidence and self-esteem levels not only within the fitness environment; but outside as well, into their day-to-day life.
 Specialising in Weight Loss, Muscle Gain, Strength & Conditioning, Physical Transformation & Bodybuilding Programs
0419 350 690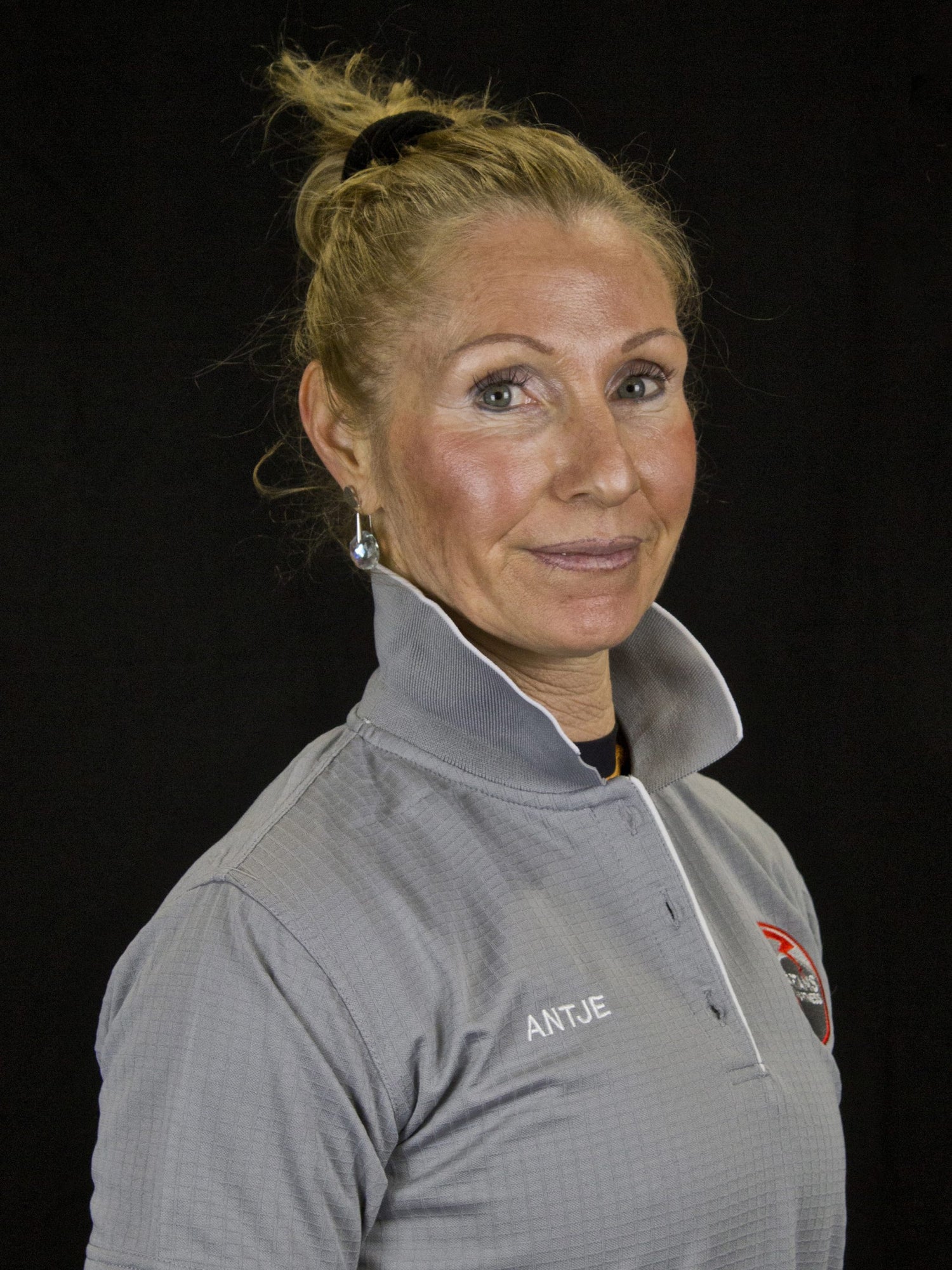 Antje Rogerson
The consummate professional. Antje is committed to living a healthy lifestyle and supporting her clients to do the same.
Working with people of any age or level of ability, she has dedicated herself to improving the strength and conditioning of those around her.
At weekends, she leads women's walking groups and focuses on her own training.
If you're looking for someone to help you get back to a happy and healthy lifestyle, give Antje a call.
Specialising in Strength & Conditioning, Weight Loss, Sports Events Preparation, Injury Rehabilitation, Training through illness & Feldankrias
0413 130 366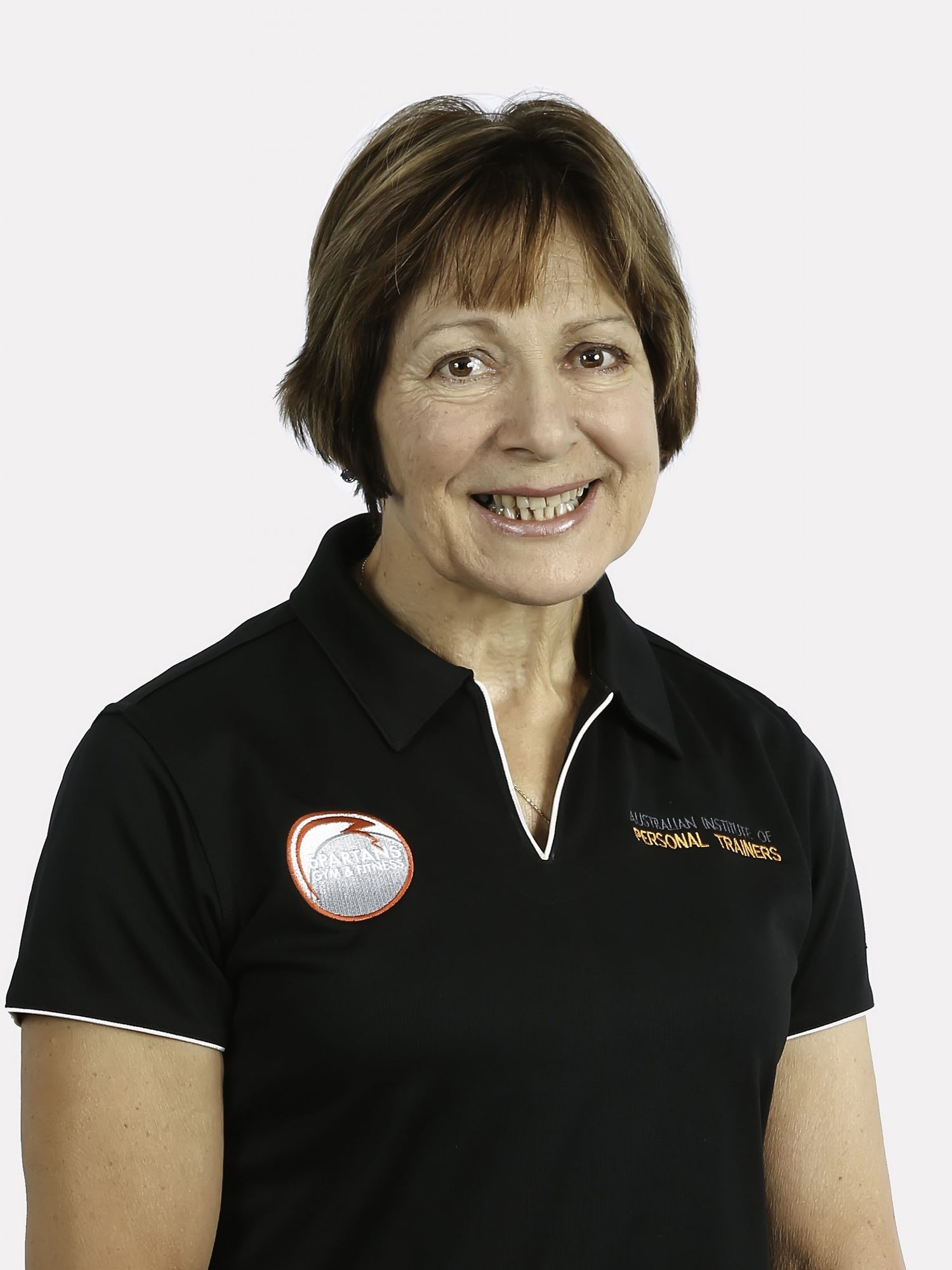 Cheryl Lynch
A talented all-rounder, with 25 yeas in fitness and sports development, whatever your goal, Cheryl can help get there.
Whether leading group fitness classes, coaching high-performing teams or working with clients one-on-one, Cheryl can help set achievable goals and then lay out a customised program to get there.
Cheryl's clients seek her help because they want to take control of their fitness, because they need to shape up for a job or just for their own self-esteem.
Cheryl is friendly and approachable but don't let that fool you- she can put together a seriously tough workout!
Specialising in General Fitness, Weight Loss, Building Muscle, Conditioning & Training for Sports, Nutrition & specific needs training programs including Pregnancy
0423 858 461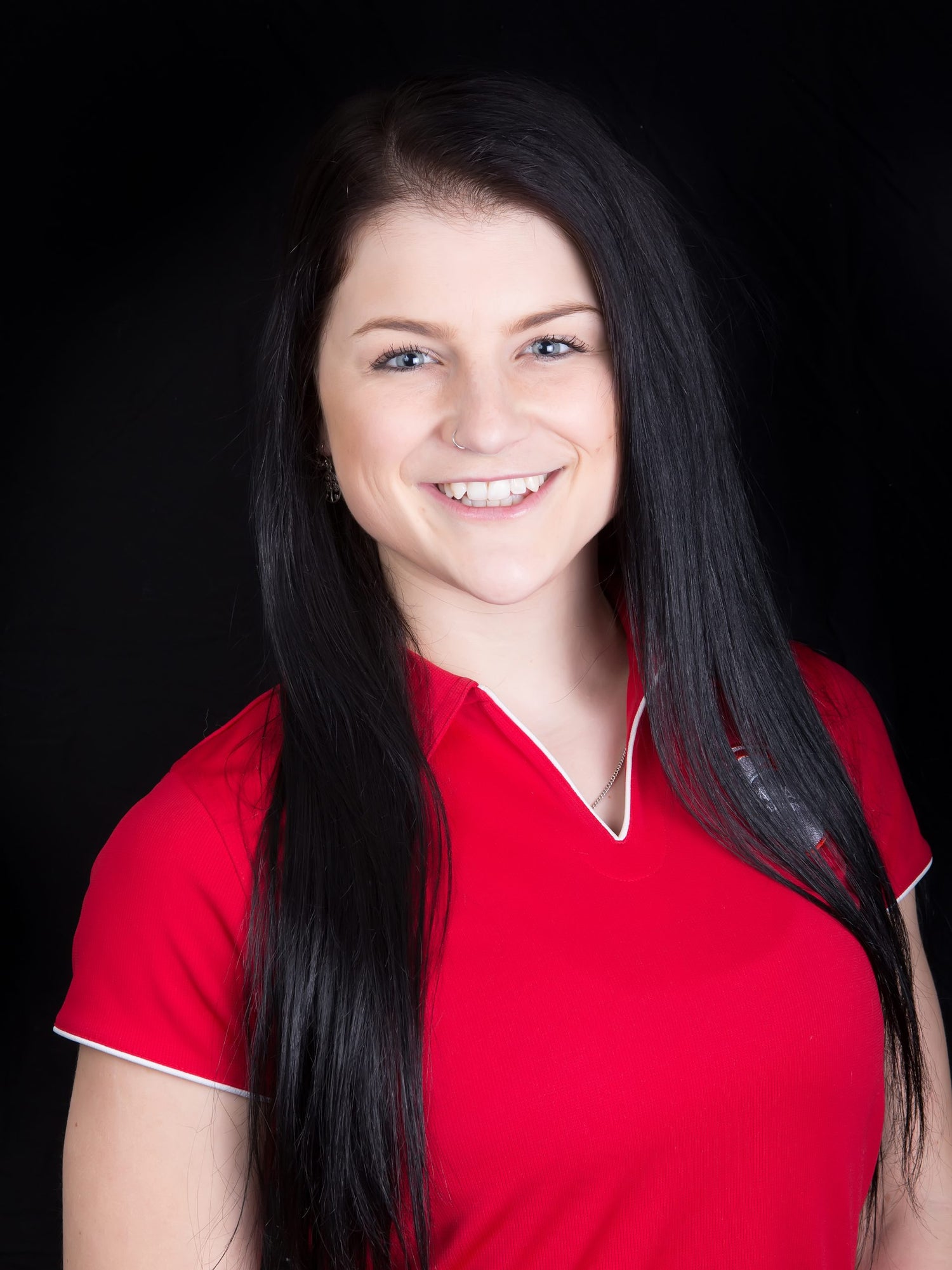 Melissa Bennett
Mel has the same determination for her clients which she has for herself. With over 5 years of competing in the Sport of Bodybuilding and reaching professional status as a Pro Bikini Competitor now representing Australia at an international level, Mel knows a thing or two about commitment, determination and discipline.
Mel thrives on inspiring and training others to reach their absolute best and smash their goals. Whether it be weight loss, muscle building, strength training, body transformations or general everyday health and fitness with Mel's bubbly and friendly personality, every personal training session is sure to be a motivating and an energising experience!
 Targeting not only the experience serious gym addicts to push their limits that little bit further but also new members who need that little extra TLC and guidance into the gym environment.
 Melissa also has experience and is qualified to train Pre/Post Pregnant women. With being a big believer in keeping your body moving throughout this time she has seen the health benefits and is continuing her study in this field.
 Specialising in General Fitness / HIIT, Pre/Post Pregnancy Fitness, Strength & Conditioning, Muscle Building & Toning, Weight Loss, Nutritional Guidance & Body Transformations
0417 380 006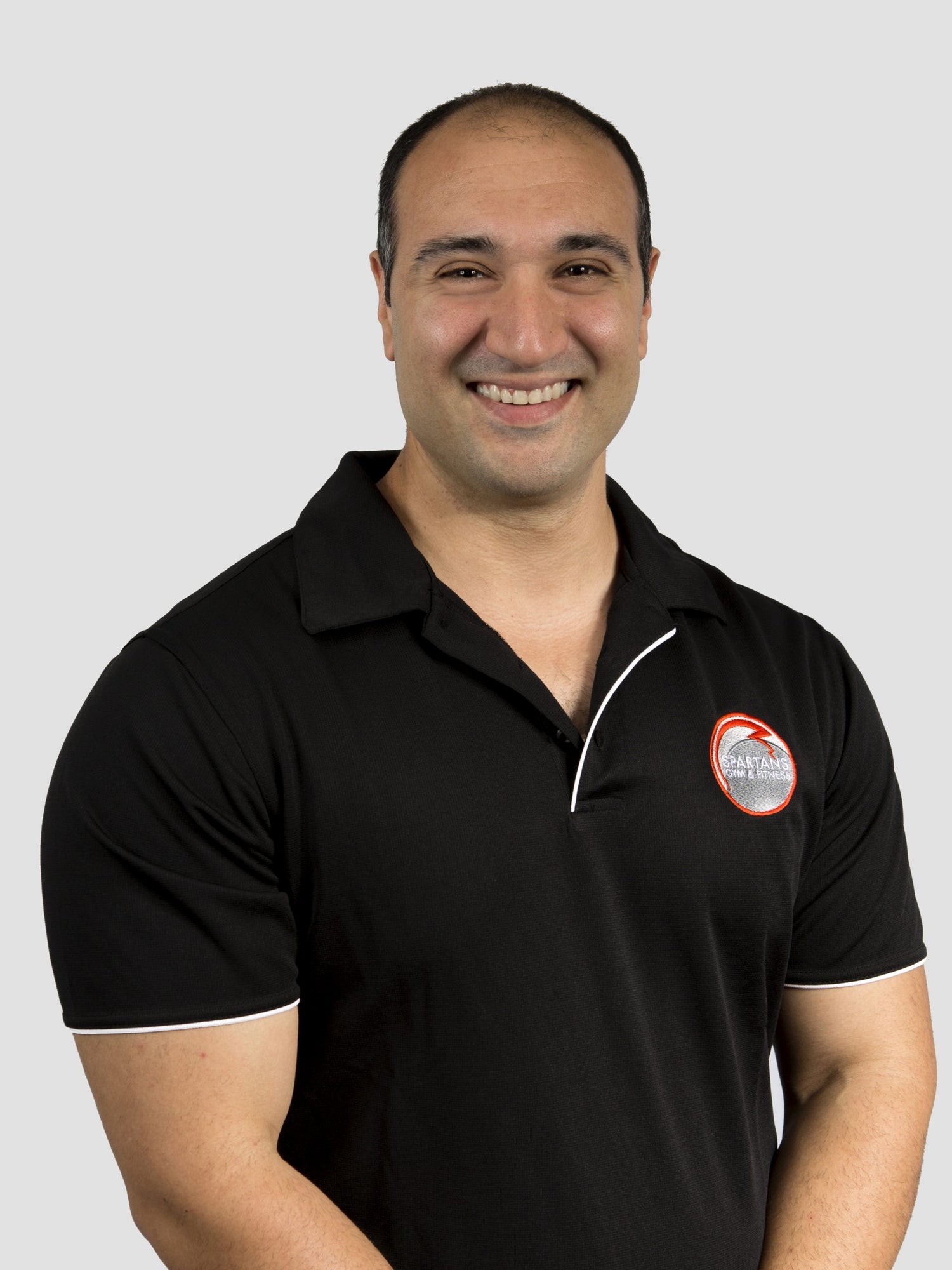 Joe Orlando
Everyone has their own goals when it comes to training, not all training styles work for everyone & that's why it's important to tailor your training for your individual needs.
Joe can help personalise your training to suit your needs & lifestyle; helping you achieve the results you're looking for. Joe has been training for over 6 years now and in that time, has accumulated a great understanding of what works & what doesn't.
Joe will push you past your limits, he will challenge your body & mind. Helping you get the results you want to be a stronger, healthier & happier version of you. He will go above & beyond to make the training enjoyable, so it's something you WANT to do, not something you HAVE to do. Be the best you.
Specialising in Muscle Building, Weight Loss, Nutritional Advice & Injury Prevention
0401 012 414
Lucas Trofimiuk
Lucas's love for fitness started in his teenage years driven by one thing – ego. This taught Lucas a lot about what NOT to do, and overcoming these boundaries helped shape Lucas into the trainer he is today.
 Lucas is always excited to learn something new on how to train, and having spent years experimenting with different methods; he has enjoyed the benefits of rapid strength development and changes in his size & body composition.
 Training entirely with body weight using blends of calisthenics, pilates and yoga, the biggest lesson Lucas has learned is that there is no single method that is THE BEST; they're all great.
 Lucas still utilises all of these disciplines in his own training and applies them to his clients to create truly unique and challenging programs.
 Lucas believes as a trainer that he is not just there to count your reps but to be your 24/7 motivator, BS-checker and cheerleader. Your health is his priority.  
Specialising in Strength and Conditioning, Injury and Recovery, Functional Fitness Training, Weight Loss, Athletic Performance & Mindset and Motivation
0412 874 706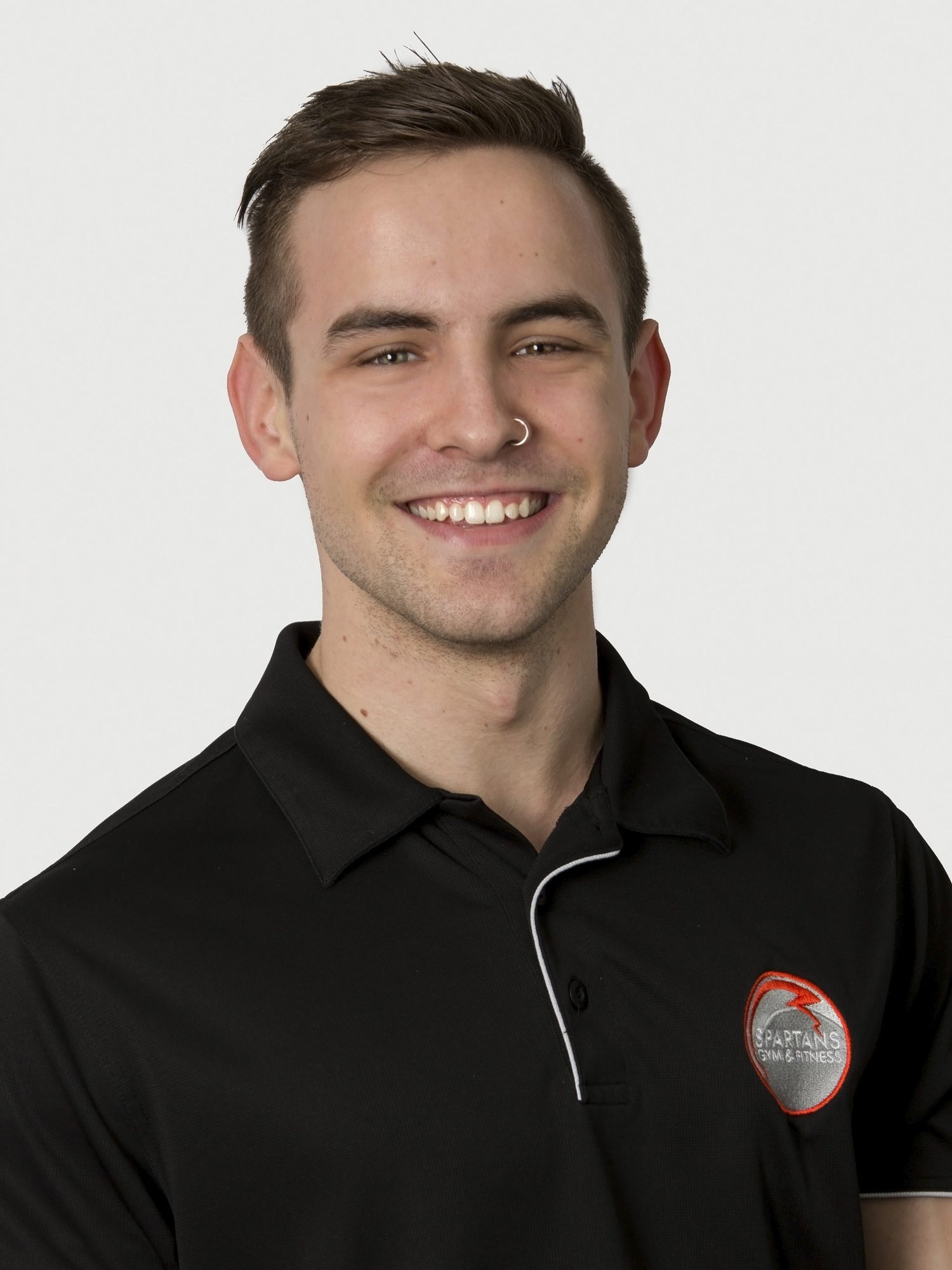 Michael Hallam
Michael's main focus in training is symmetry, the perfect physiquewhether Male or Female is about balance and proper proportioned muscles.
 He devotes his time on Barbell movements and making sure they're done correctly, while targeting specific muscles with various accessory work; to help create fat loss, as well as gain muscle and strength in the same process.
 His emphasis is driven by his client's success, Michael does the best he can to provide each individual with the knowledge and confidence to come to the gym and achieve their goals without doubt.
 Specialising in Hypertrophy, Functional Hypertrophy, Muscle Growth, Weight Loss & Body Building 
0400 042 550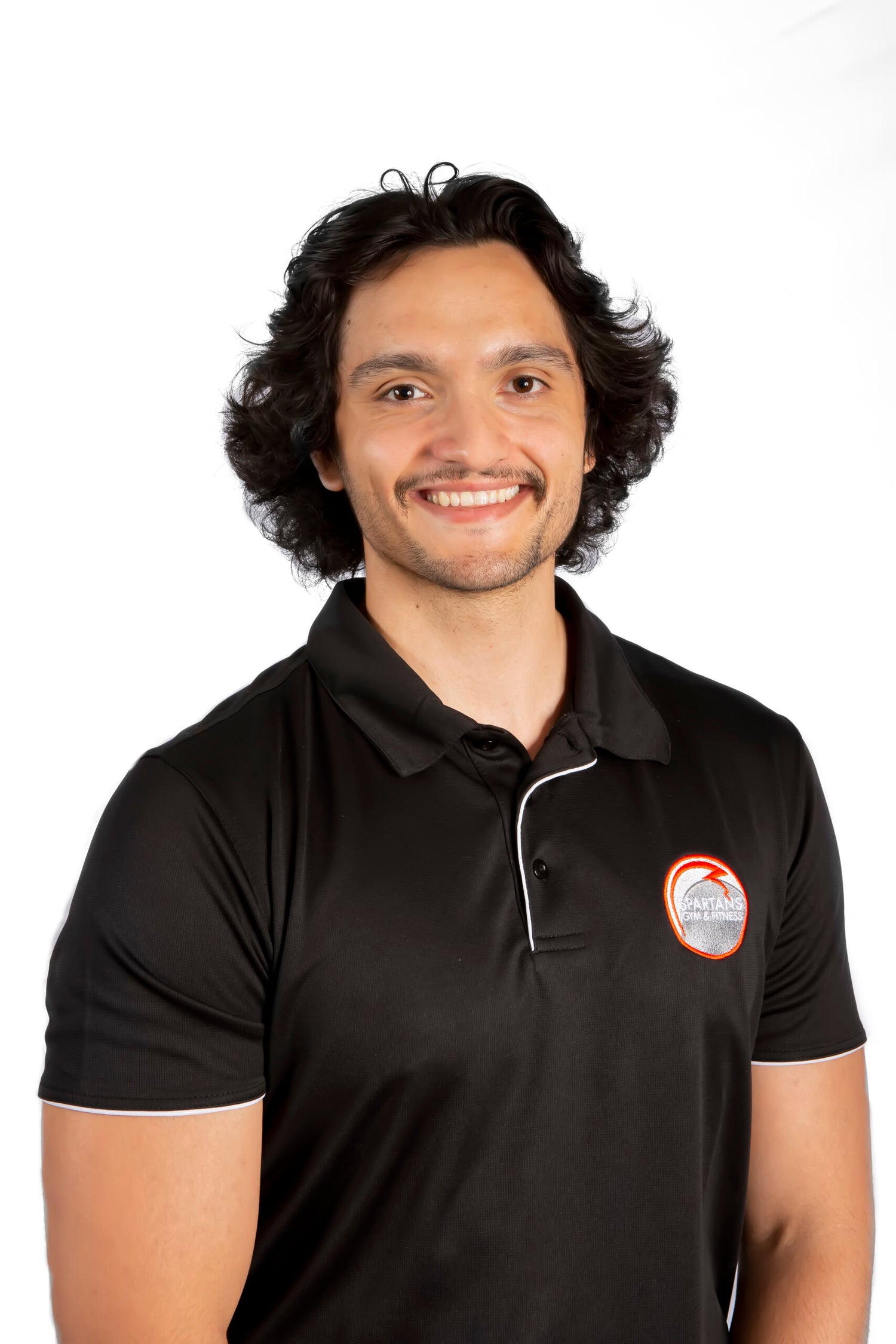 Dean Knapp
Dean has a background in teaching health and physical education, he loves to educate his clients on health and fitness so that they can come into the gym with the appropriate knowledge to achieve their goals. His focus is to help all his clients succeed in health and fitness through creating training programs specific to their needs and goals.
Dean has a passion in sport specific training, having played sport at an elite level for many years. He understands the physical training requirements that are needed for his clients to perform at their peak in their chosen sport. He is driven by seeing his clients achieve their goals and showing them that health and fitness can be enjoyable and fun!
AREAS OF SPECIALISM:
SPORT SPECIFIC TRAINING
WEIGHT LOSS
MUSCLE GAIN
FUNCTIONAL FITNESS TRAINING
NUTRITION ADVICE
0432 627 378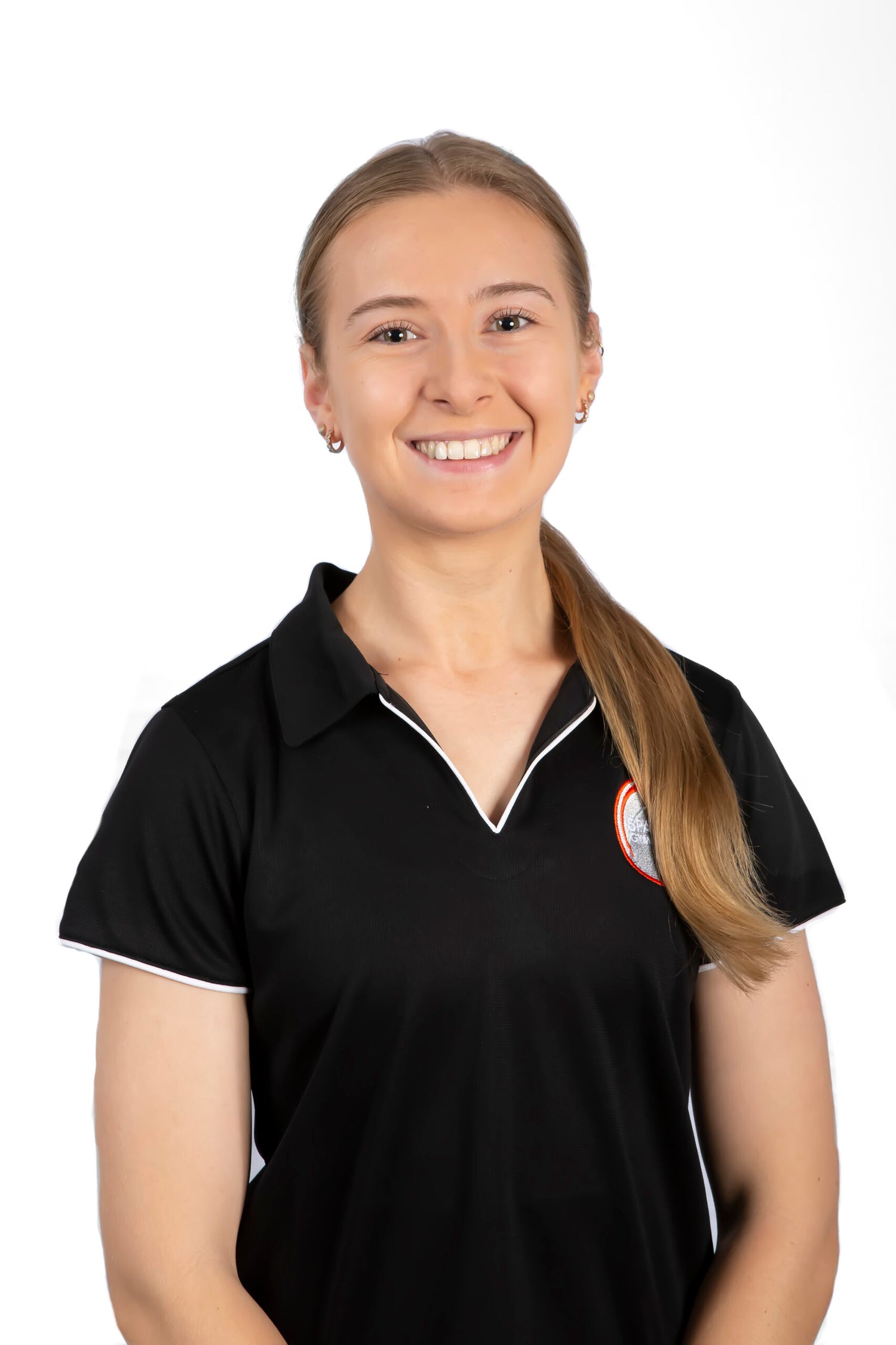 Mel DeLaine
Mel is a passionate coach who is driven by the happiness and fulfilment of her clients. A part of the Evolve Performance Method team, Mel specialises in women's training.
With a background of disordered eating patterns and body dysmorphia, Mel understands first hand how crippling it can be feeling uncomfortable in your skin.
Having overcome these challenges, Mel places a large emphasis on establishing your balance in life through creating a healthy relationship with food and fitness that leads to results.
Using a combination of high end weekly support and education, Mel will guide you in understanding the process of training and nutrition that will allow you to develop sustainable long term habits to improve your quality of life.
Mel serves as a young, yet empathetic mentor who will be there every step of the way on your unique journey and will shift the way you view your body and training approach."
AREAS OF SPECIALISM:
WOMENS FITNESS
NUTRITION
0499 095 400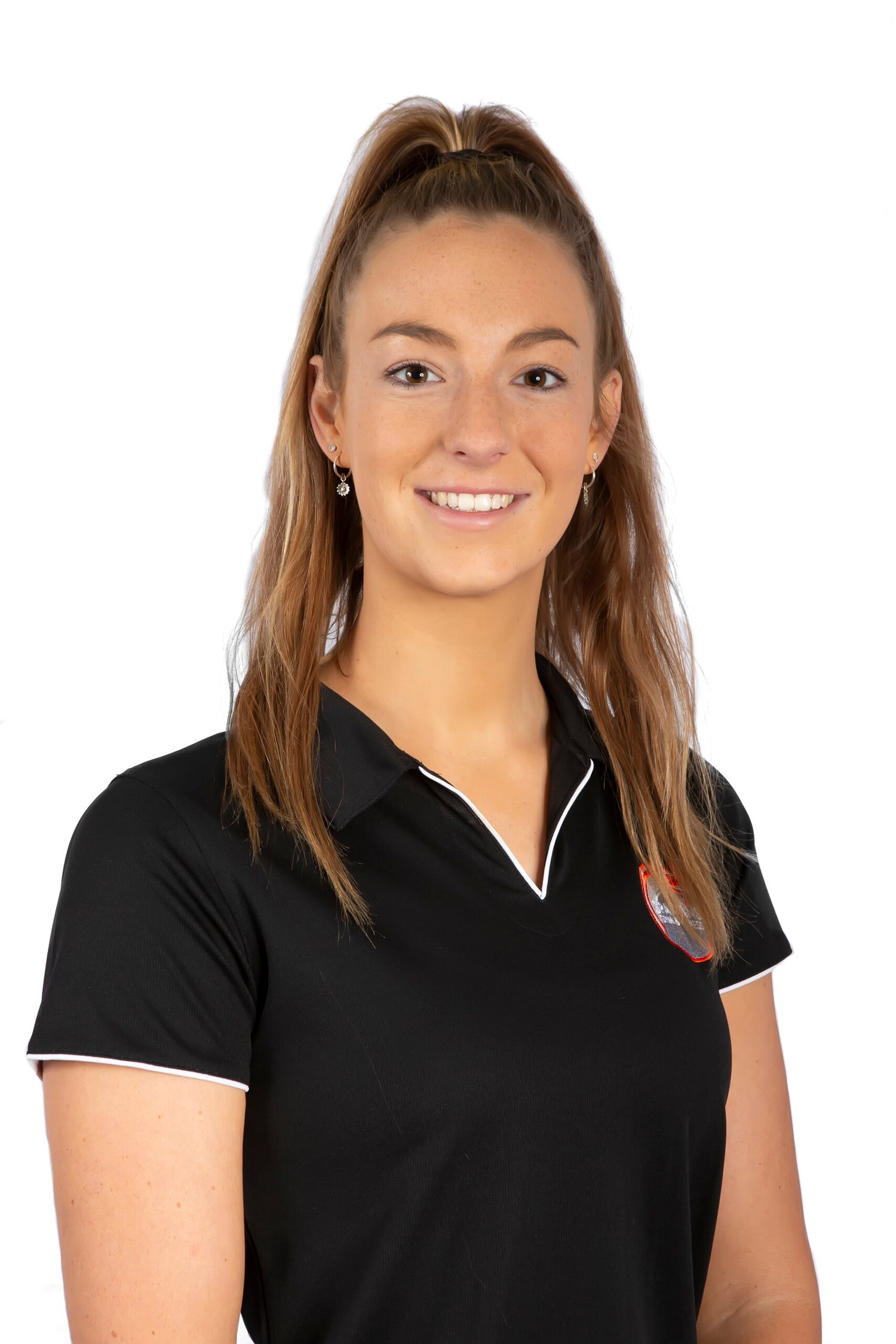 Madi Cook
Madi is a qualified personal trainer and performance nutrition coach.
Her passion for health and fitness comes from her background in competitive Cheerleading.
Representing Australia in the USA National Cheerleading Association, where her team was the first Australian team to place 1st.
Madi is an enthusiastic trainer who aims to help you create the best version of yourself whether it be weight loss, strength training, muscle building, body transformations or your everyday health and fitness lifestyle in a fun environment.
AREAS OF SPECIALISM
WEIGHT LOSS
STRENGTH & HYPERTROPHY
NUTRITION
0452 143 475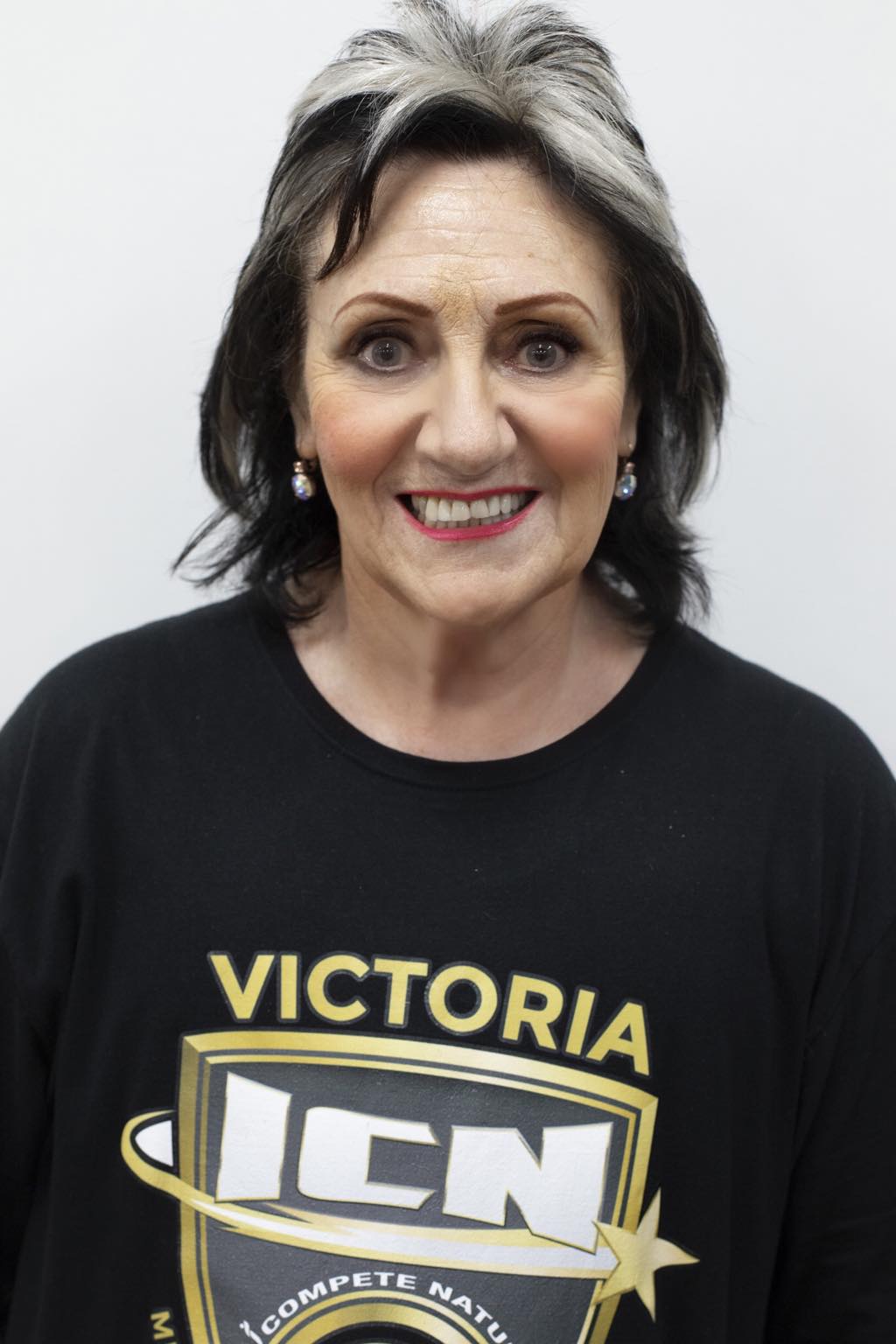 Vicki Arief
Posing Coach & Older But Stronger Seniors Class Instructor
 Vicki has worked at Spartans Gym since 2003, and has been employed in the Fitness Industry for over twenty years. Qualifying as an Aerobic, Gym Instructor and Personal Trainer since the early 1990's.
 Vicki has competed in Bodybuilding Shows, prepared and choreographed routines for literally hundreds of competitors over the years, and Judged Bodybuilding and Fitness shows for INBA, IFBB and ANB for over fifteen years.
 Vicki specialises in running the Older But Stronger classes for Seniors as well as the Low Impact Aerobic Classes twice per week.
 In addition to running fitness classes, Vicki is a State, National and International Judge for INBA, and holds the position of Head Posing Coach for INBA. Vicki also coaches male and female competitors in preparation for Bodybuilding, Bikini and Fitness categories, stage presence, choreography and posing for Competition. Vicki also runs large scale INBA group workshops and posing clinics at Spartans and all around Victoria.
 Vicki's love and passion for this industry is clear in her continual efforts to help others achieve their goals, regardless of how big or small.
 Any members that are considering competing in a Physique Competition, Vicki is able to do body assessments to determine which category and federation will best suit your body shape and muscularity for you to compete in. If you see Vicki around the club, she is always up for a good chat!
0408 172 360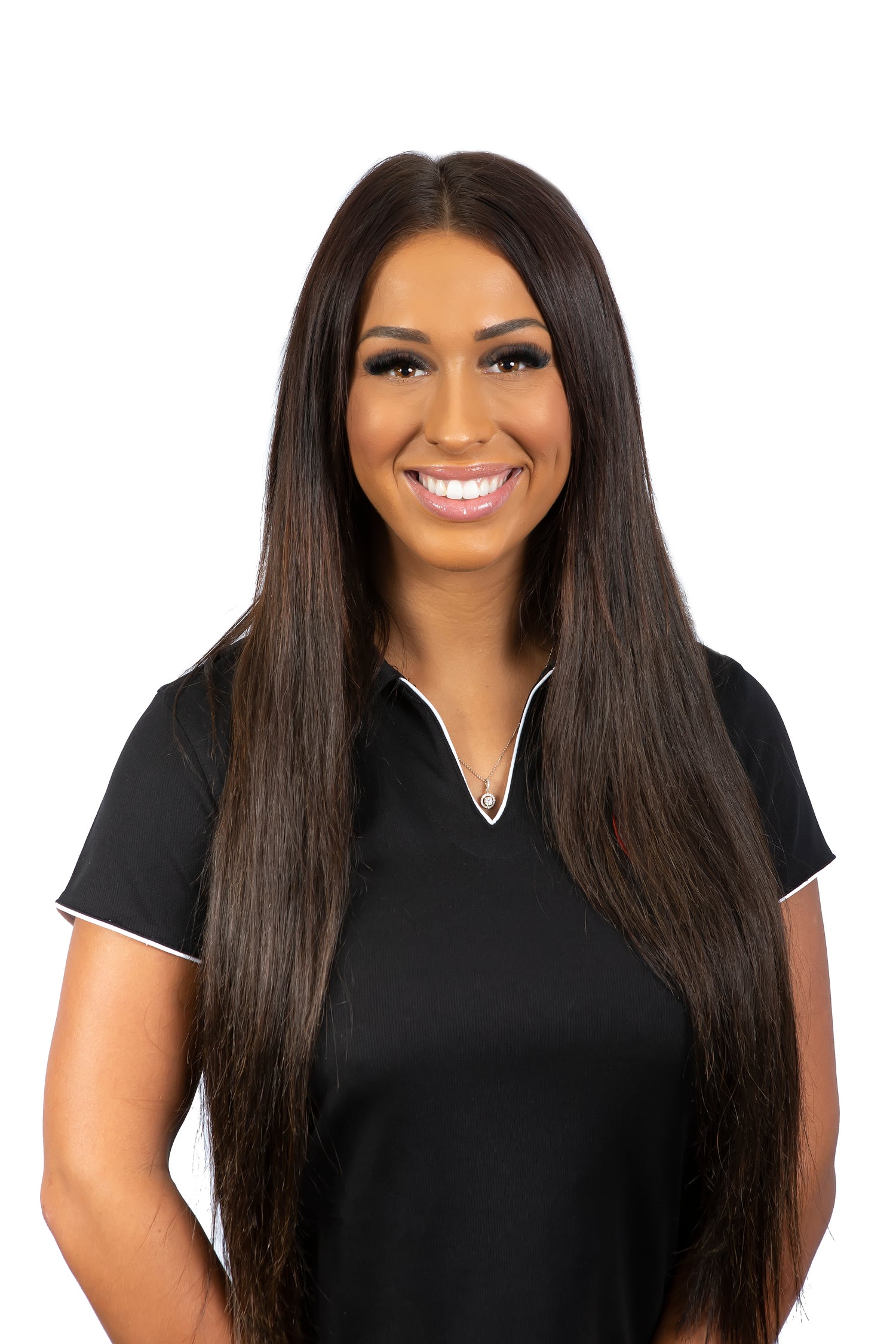 Shai Kemp
At Sculpt by Shai we are all about empowering you to become your healthiest, happiest and most confident self through education.
I have been in the industry since 2016. Over the years I have coached hundreds of women face to face & online from all different backgrounds which has allowed me to learn and craft the most efficient, effective & sustainable methods to gain muscle, drop fat, build strength and competence in and out of the gym.
There is nothing I love more than building strong relationships and witnessing the women I work with completely transform their lives and radiate with confidence & strength.
AREAS OF SPECIALISM
WOMEN's FITNESS
WEIGHT TRAINING
NUTRITIONAL GUIDANCE
PERSONALISED PROGRAMS
BODY IMAGE & MINDSET SUPPORT
0437 513 058
Brehanna Pillifeant
I'm a qualified personal trainer working under Trained by Teagan.
I will soon be qualified in sports nutrition. I'm passionate about
helping girls become confident in their body through strength
training and nutrition. I believe that training and creating a
positive relationship with food shouldn't feel like a chore but
should be exciting and rewarding.
My goal is to work together with clients to make some great
physical and mental gains in a way that works around their
lifestyle, creating a healthy balance.
AREAS OF SPECIALISM
Women's Strength Training
Nutrition & Mindset Coaching
Women's Health
Weight loss & Muscle Gain
0499 302 690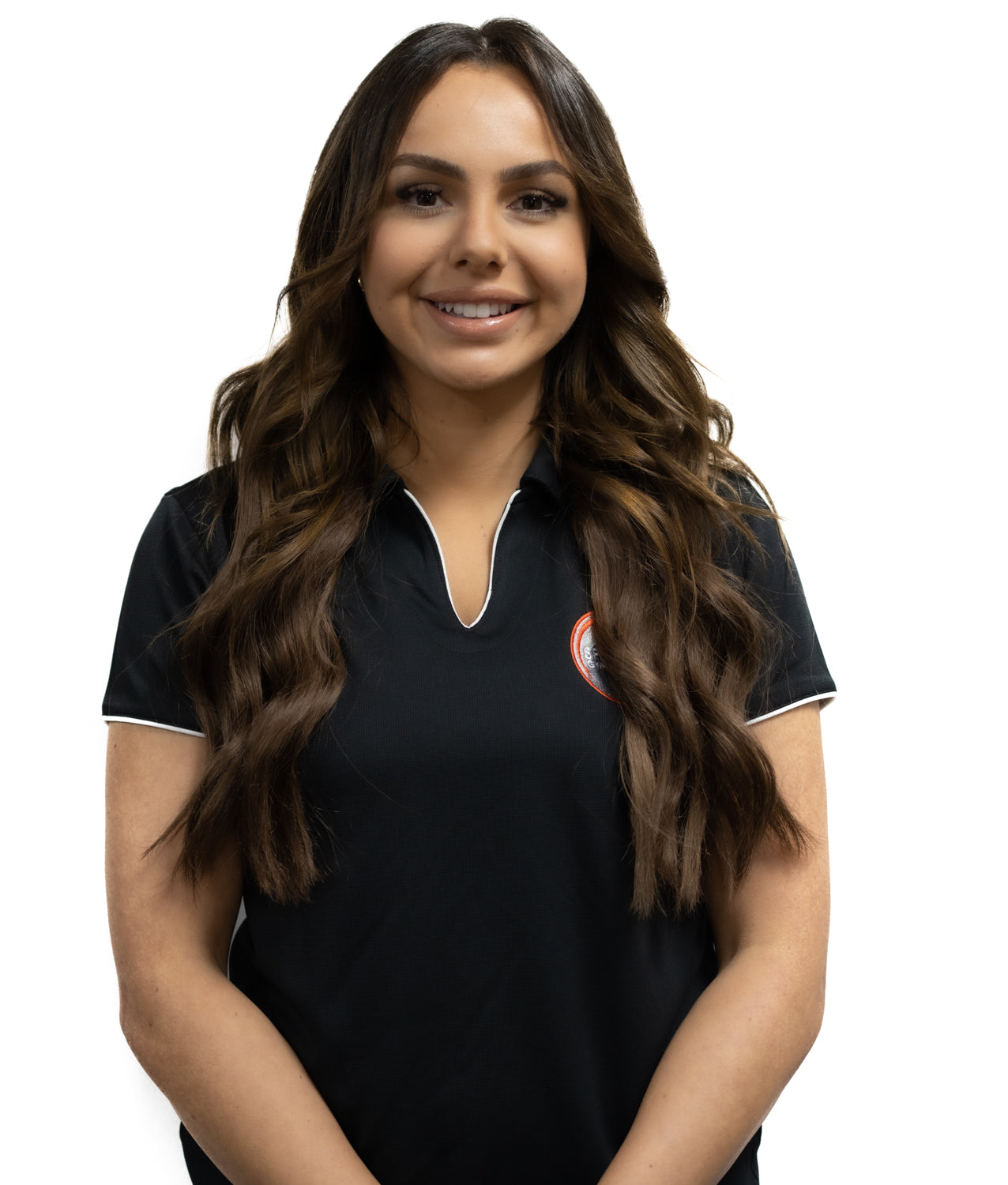 Crystal Halvagis
Our in-house "strong girl," Crystal, is part of the Trained By Teagan Coaching Team.
Female strength training is her passion. Crystals mission is to provide her clients with
the tools they need to succeed in reaching their goals and helping them realise their
true potential.
Her holistic approach emphasises the importance of balancing fitness and nutrition
with your lifestyle in order to maintain sustainable results. Crystal understands first
hand what its like to lack confidence in the gym and she is dedicated to empowering
her clients to confidently train on their own.
She offers face to face coaching alongside weekly online check ins, progress tracking
and accountability. Our integrated approach to training, nutrition and mindset is
guaranteed to equip you with the skills you need to transform not only your body but
your whole life.

AREAS OF SPECIALISM
WOMEN'S STRENGTH TRAINING
NUTRITION & MINDSET COACHING
WOMEN'S HEALTH
WEIGHT LOSS & MUSCLE GAIN
0428 430 517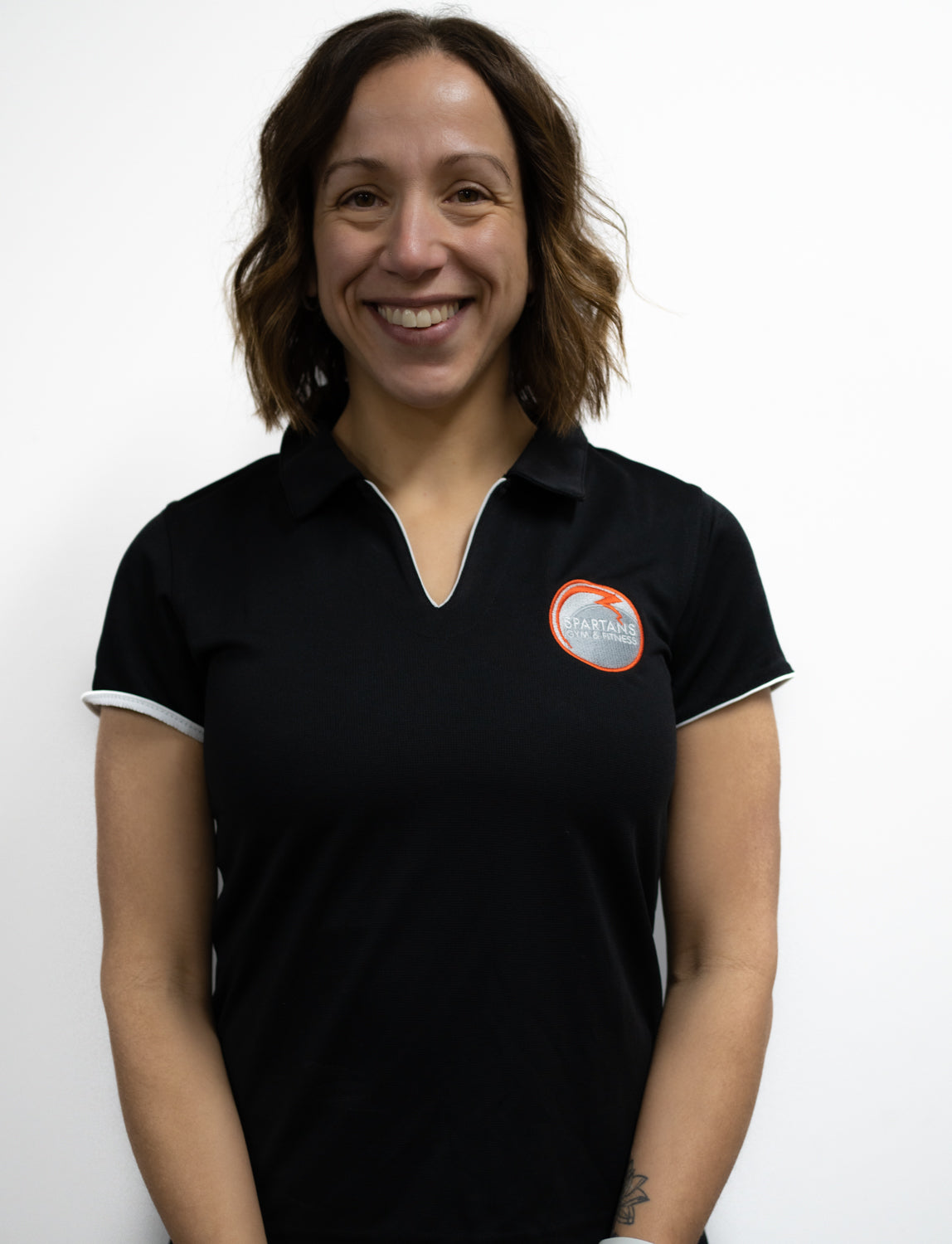 Melinda Zhinga
Melinda meets you with a warm, vibrant energy with the intention to make any lady feel welcomed and on the right path from the moment they enter the gym. Having gone through her own personal journey of losing 25kg's and creating a more toned body, Melinda knows first hand the challenges that come with trying to put yourself first whilst also juggling being a mum and raising a family.

Using a combination of honest, high end support combined with years of practical
experience, Melinda is able to help women find the right training approach to suit them and their busy lives to achieve a body and level of health that they love.
Getting started can be a daunting and scary feeling but Melinda takes pride in making your transition into a healthier life as easy as possible.

If you're a lady who is confused about how to improve their health and body, Melinda would love to here from you.

AREAS OF SPECIALISM
Women's Fitness
Weight loss
Postpartum Training
Learning how to lift
Integrating Fitness into a busy life
0430 146 081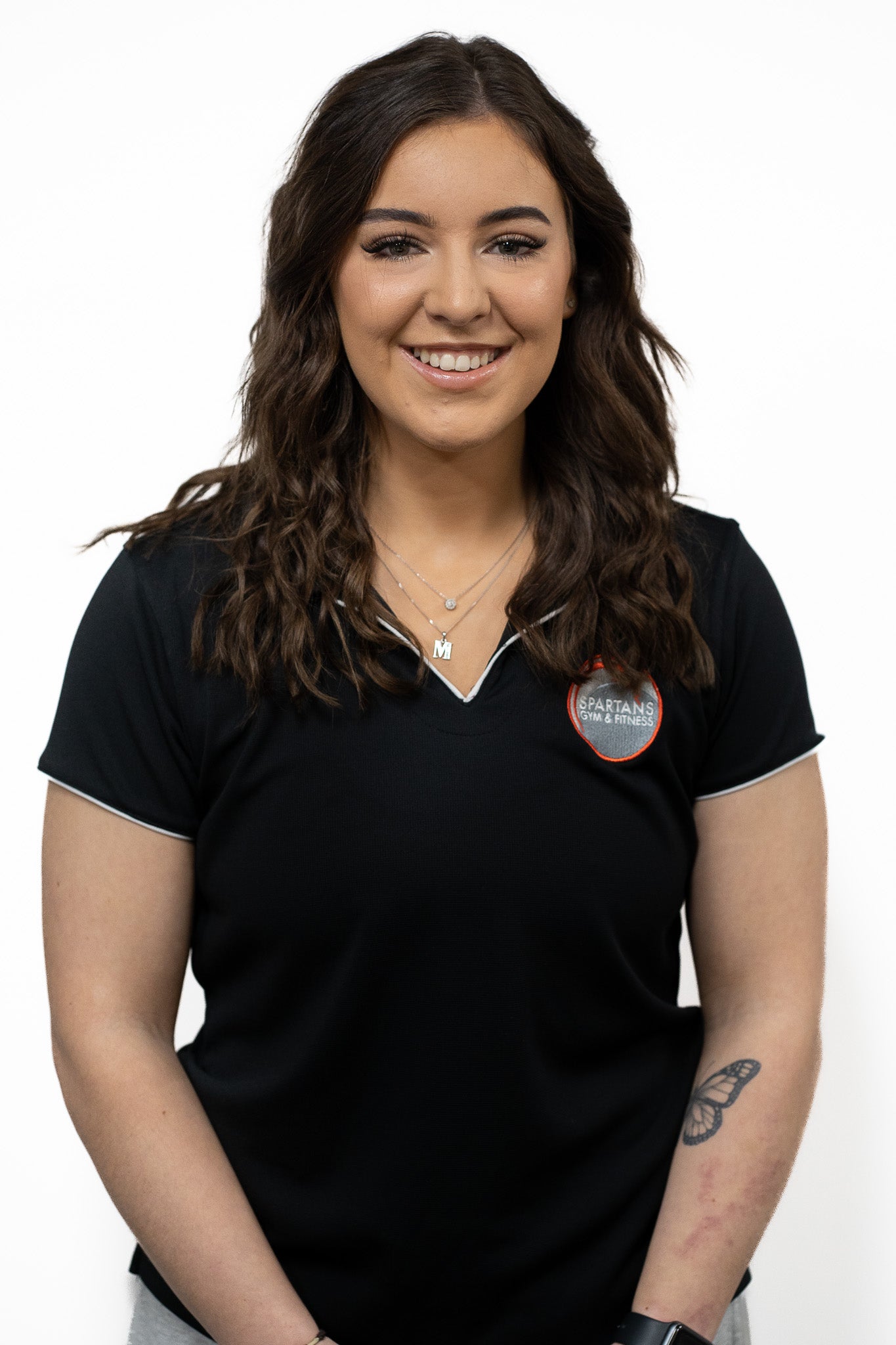 Molly Andaloro
Molly is a passionate coach who gives her all to every client. She is driven by
spending years fighting and overcoming her own battles with an eating disorder
and wanting to help every one she possibly can become the happiest, strongest
version of themselves. Molly is a competing powerlifter with a long back round of
body building as well. She is a qualified personal trainer and an accredited
performance nutrition coach who has and is currently being mentored by multiple
professionals in both the body building and powerlifting space, whilst also
working alongside an osteopath and an ex olympian naturopath, so she has an
extremely wide source of knowledge and experience to share and refer to her
clients. Molly is a driven coach who wants to provide all her clients with the tools
they need to get where they want to be, for long term gym goers who want to
take their training to the next level and new members who need guidance to get
started!

AREAS OF SPECIALISM
STRENGTH TRAINING & POWERLIFTING
MUSCLE GROWTH AND DEVELOPMENT
NUTRITION COACHING
WOMENS HEALTH
WEIGHT LOSS
0499 899 446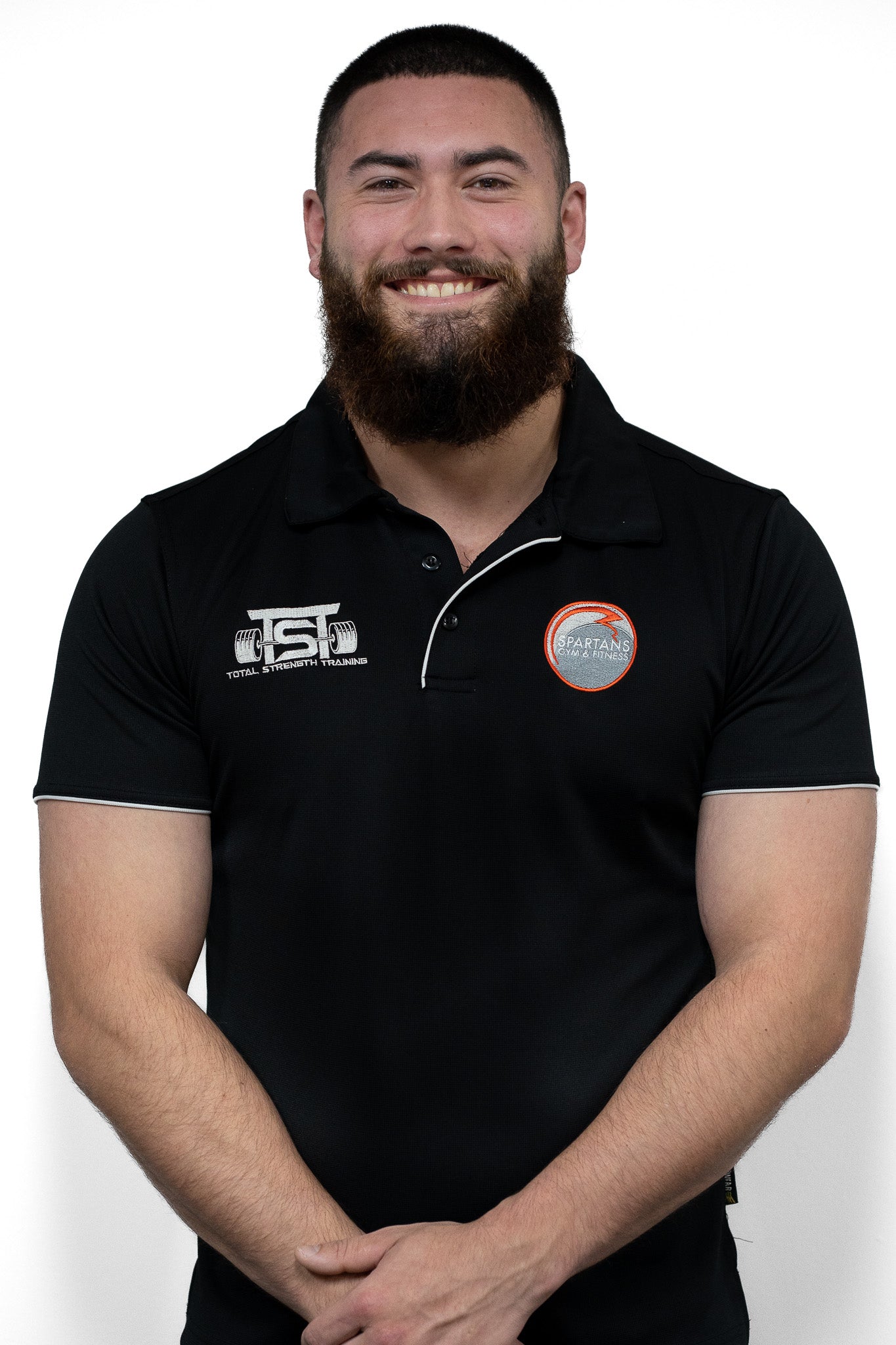 Josh Brown
Attentive coach, with 5 years competitive powerlifting experience,
Josh specialises in strength, powerlifting and hypertrophy training.
His main focus with clients is educating them alongside their training to
create a better understanding of what's important for their long-term
progression

AREAS OF SPECIALISM
STRENGTH
POWERLIFTING
HYPERTROPHY
CORRECT FORM
PROGRAMMING
0478 568 613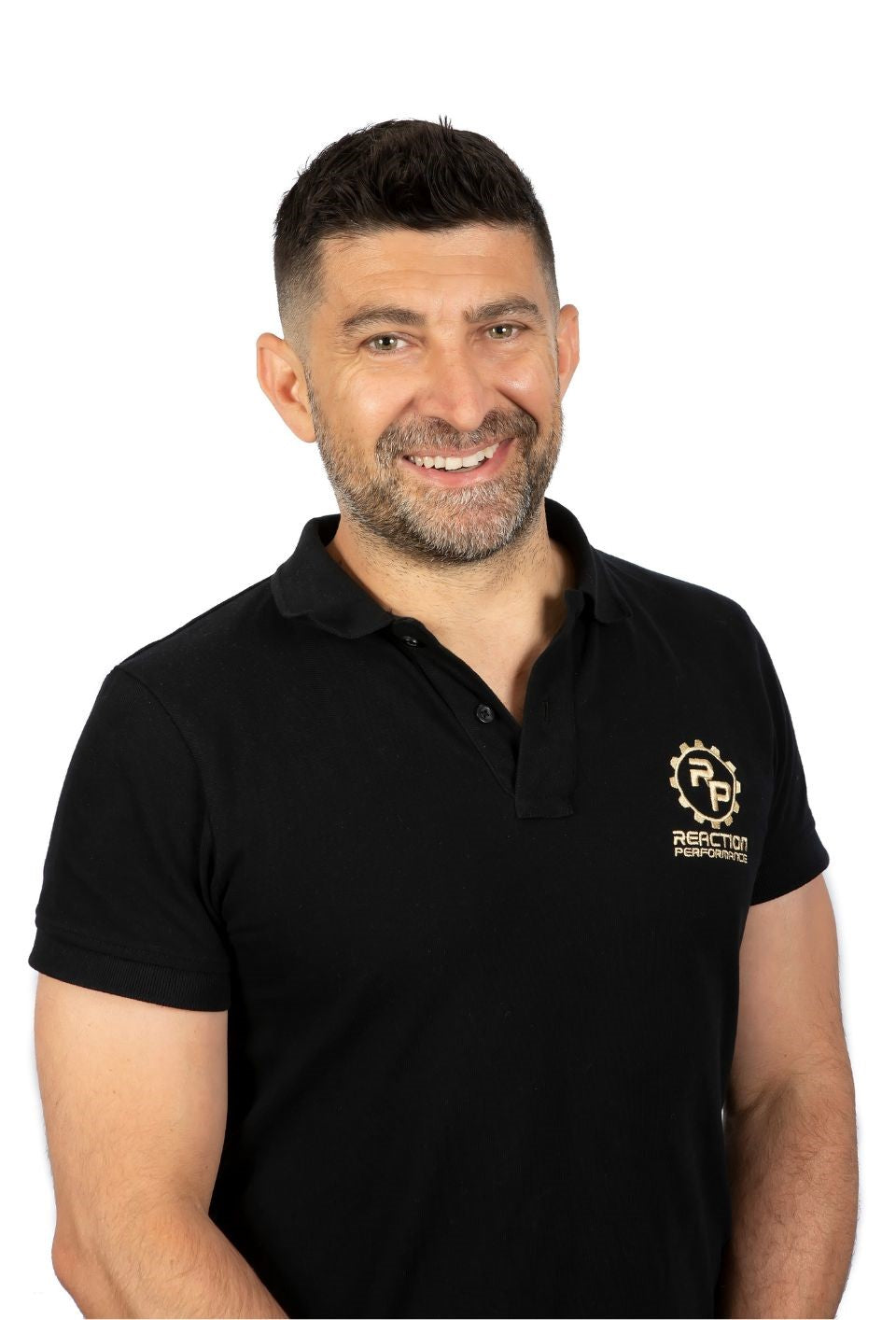 Leigh Stamation
Leigh provides a range of health and fitness programs, both in person and online
with a focus on helping his clients move better, feel better and get stronger.
Specialising in Strength and Conditioning, Leigh bridges the gap between
muscular skeletal rehab and the gym floor.
His holistic approach will help you achieve your goals.Leigh is also the owner of
Reaction Performance which focuses on training Motorsport Athletes.
Whether you are a performance athlete or striving for everyday performance
improvements, excellence can be achieved with his programs that allow you to
find your inner athlete and bring your best self to your next challenge.

AREAS OF SPECIALISM
STRENGTH & CONDITIONING
MUSCULAR SKELETAL REHAB
POSTURAL CORRECTIONS
NUTRITION COACHING
WEIGHT LOSS / MUSCLE GAIN
ATHLETE DEVELOPMENT - MOTORSPORT
0412 233 173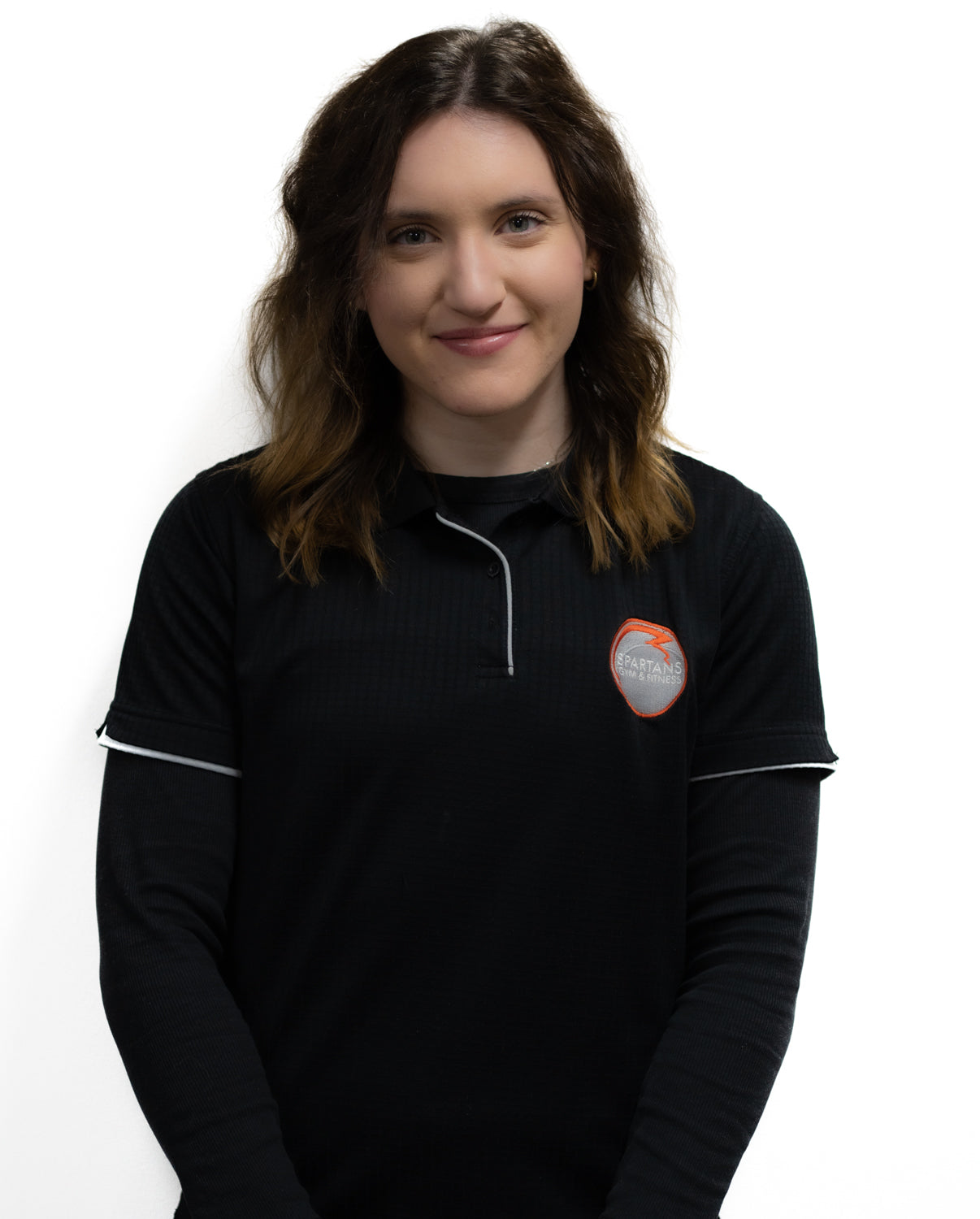 Keeley Branson
Keeley is passionate about improving overall health and well-being of
clients through training and nutrition. She empowers her clients to reach
their goals with evidence based advice. She has a large focus on
womens health and supporting her clients to reach their full potential.
Keeley helps set performance based fitness goals for her clients to
achieve as a way to continue motivating and promoting a love for all
your body can do.
She is currently training for an amateur boxing competition so
performance based training and pushing the body to the limits is her
specialty. With a Masters of Dietetics under her belt, she can help tailor
your nutrition, empower you to nourish your body in a balanced way
and break free from the cycle of dieting.

AREAS OF SPECIALISM
Nutrition
Performance based training
Pelvic floor training
Pre & Post natal
Functional training
Strength training
Body recomposition
0447 086 545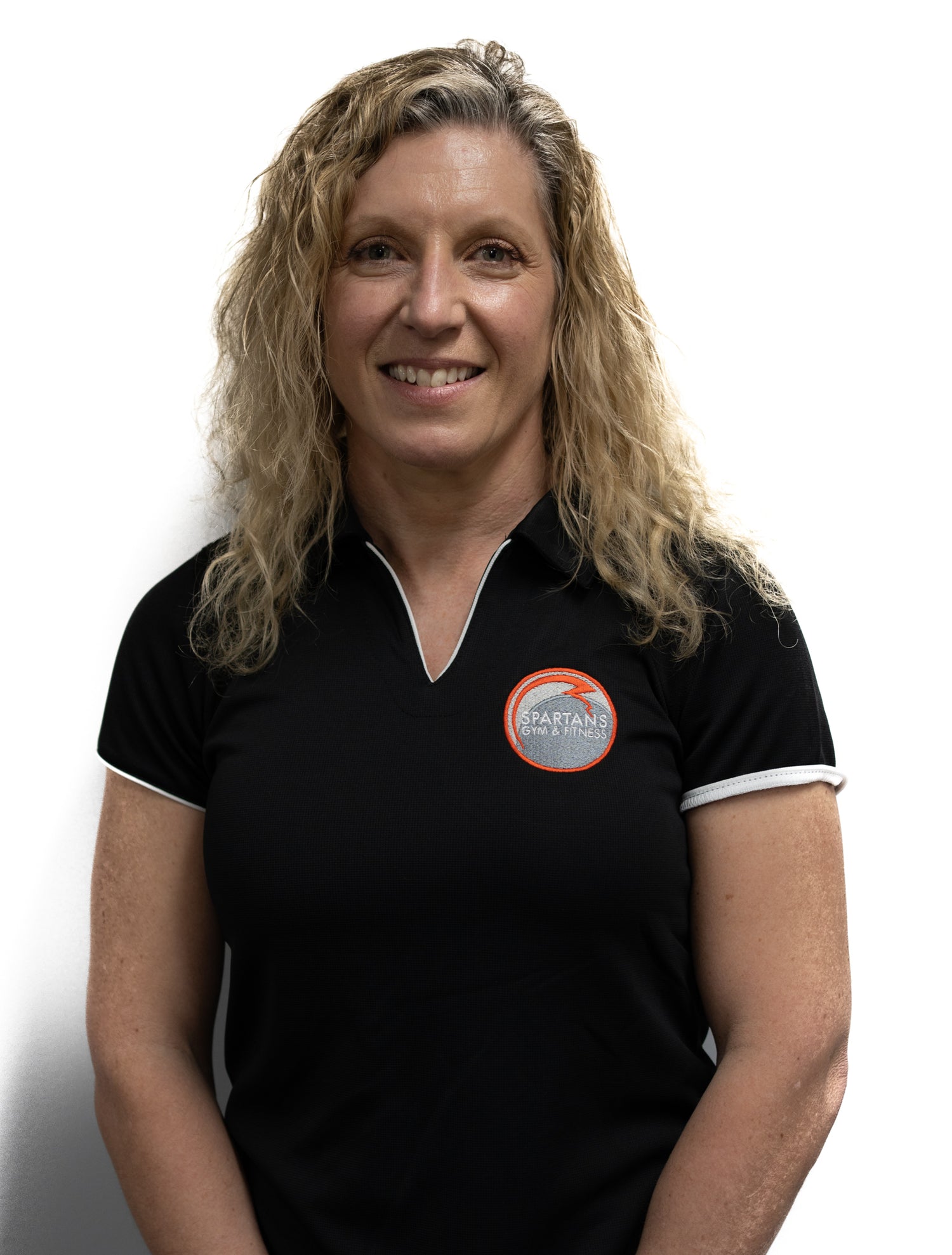 Amanda Branson
Hi I'm Amanda! I have been in the Fitness Industry as a trainer since
1996. It's amazing to see the positive progressions and how far the
fitness industry has come, especially for women.
My passion has always revolved around health and fitness. I love
challenging myself and seeing what our amazing bodies can do and how
they can change depending on the type of training. My sporting
background is Athletics, trail/cross country running, Motorsport racing,
Adventure racing, Cycling, Body Building and now CrossFit.
As a PT, I am continually updating my skills as to provide my clients with
programs to suit their needs. I specialise in women's training and can
assist through the varying stages from my own experience and
education. I am very energetic and love seeing clients reach goals they
never thought they could. I love seeing not only the physical changes
but the inner confidence and how they bring that into their daily lives.

AREAS OF SPECIALISM
Women's training
Strength training
Athletic training
Functional training
HIIT/Crossfit style
0431 219 065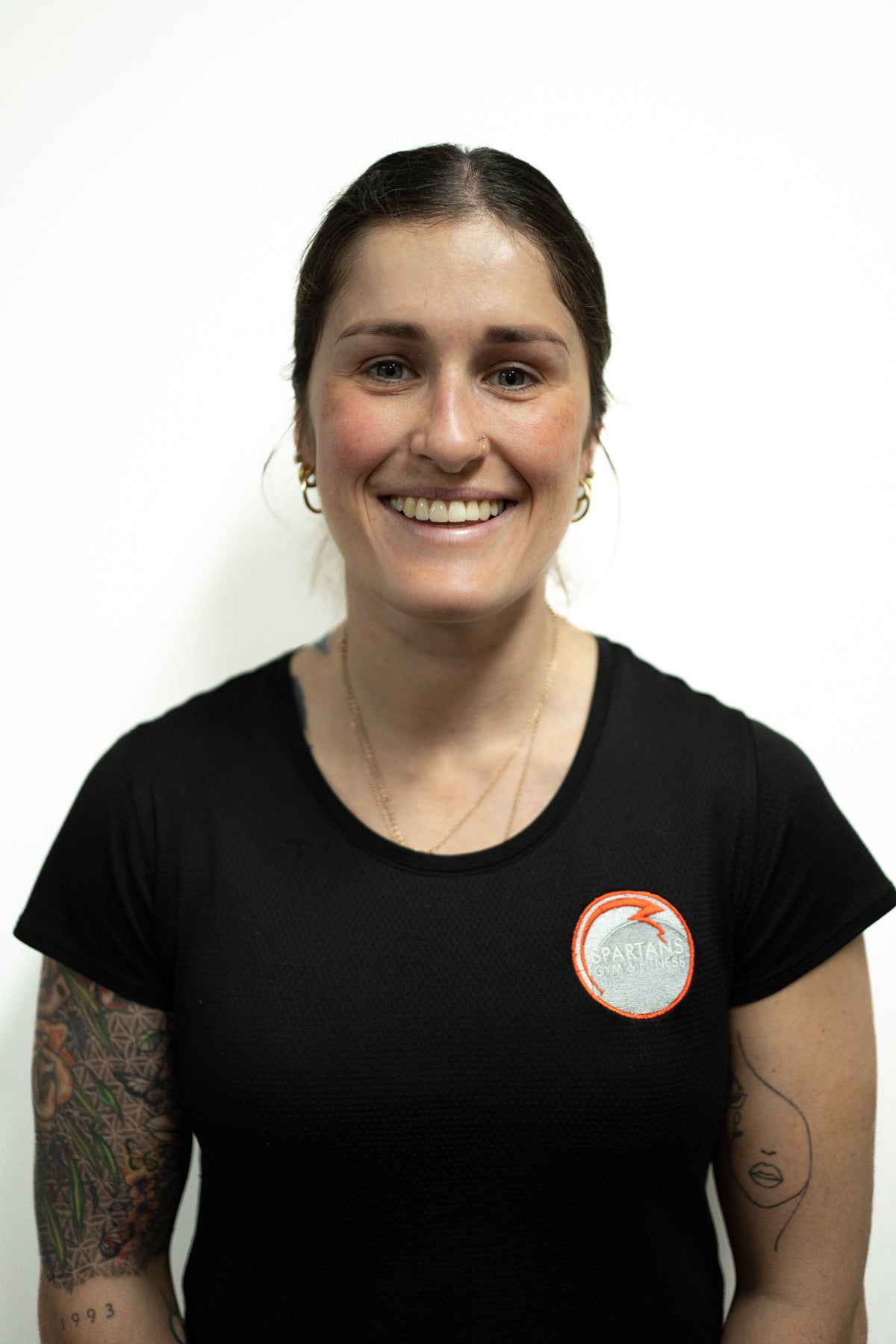 Standard Access Hours

Monday to Friday: 5:30am – 10:00pm

Saturday: 7:00am – 4:00pm

Sunday: 8:00am – 3:00pm

Staffed Hours

Monday-Friday: 6:00am-9:00pm

Saturday: 7:00am – 4:00pm

Sunday: 8:00am – 3:00pm

Upgrade to Platinum!

Join the inner circle and become a Platinum member. Benefits such as 24/7 access, exclusive perks and discounts at the gym & surrounding businesses.

Learn more here.
Choosing a selection results in a full page refresh.